Brokerage Platform of data exceeds 80 million in 2018 transmissions
11 February 2019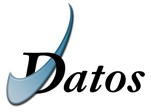 PID can verify or visit the data of a citizen who has initiated a process with the entity. In this way the citizen does not have to provide documents proving for example of identity or residence, in procedures that starts.
Brokerage Platform of data (PID), the service of the General secretariat of Digital Service that simplifies the management of the processing before public administrations through the automatic exchange of data, has stood for the first time in 2018 80 million electronic transmissions, specifically 80.959.315.
Figure 1. Data transmissions – SVD. Annual development
Also the number of services and verification data query agents agencies can use automatically has continued to grow 2018: are already 120 services offered through mediation Platform until 31 December last year.
Figure 2. intermediated Services. Evolution interannual
Desde su puesta en funcionamiento se han realizado más de 405 millones de transmisiones de datos a través de la Plataforma de Intermediación lo que ha supuesto un gran ahorro a ciudadanos, empresas y la propia Administración simplificando la tramitación de los procedimientos administrativos.
 
El inicio de los trámites se ha hecho más cómodo para el ciudadano evitando que tenga que adjuntar a la solicitud documentos que acrediten su identidad, empadronamiento, situación laboral, titulación académica, situación catastral, tributaria y un largo etcétera, además de reducir el volumen de papel gestionado en la administración. La administración sin papeles más cerca.
Figure 3. annual Evolution aggregate data transmissions
Para más información sobre los indicadores de la Plataforma de Intermediación de Datos se puede consultar el apartado "Intermediación de Datos" en DATAOBSAE

More information on the platform PID in the solution PID-SVD the CTT.
Technology transfer centre

Common infrastructure and services

Citizen