Verification service and consulting Data: Interface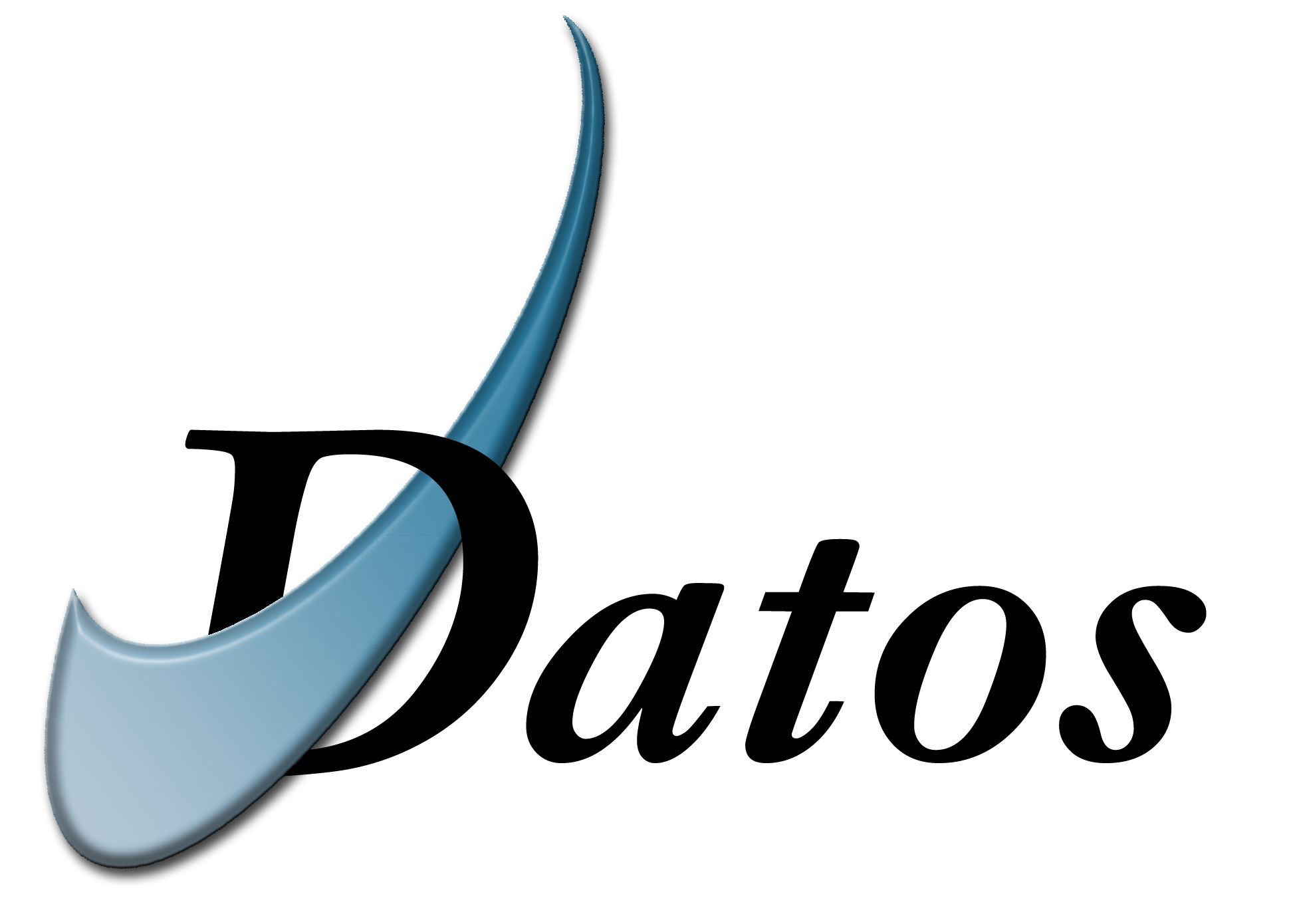 Short Name:

PID - SVD

Summary:

Allows you to verify or consult the data of a citizen who has initiated a process with the entity. In this way the citizen does not have to provide documents proving for example of identity or residence, among many others in procedures that starts.
In 2017 is exceeded 80 services available.

Target audience:

Any Public Administration

Agencies Responsible:

Political ministry Territorial and Public Function
Secretariat of state of Public Function
General Secretariat of Digital Administration

Usage:

Network service insertable in customer applications

Contact:

Focus integrators and Developers (CAID):

To communicate an incidence or support request to the center of attention to Integrators and developers (CAID) fill the Web form of opening of applications for technical support   Https: / / soportecaid.redsara.es

Equally for applications for permission to services, such as the consultation of lack of sexual crimes, identity, etc..

Type of Solution:

Infrastructure or common service

Status of the Solution:

Production

Organic Area:

State

Technical Area:

Horizontal services for the AA.PP, semantic Assets

Subtype of data model:

Information structure (semantic Standard)

Functional Area:

Personal documents, government and the public Sector

License:

Not implemented

Programming language:

JAVA, XML

Description

Purpose:

In politics do more simple citizen's relationship with the General administration of the state, the Law 39 / 2015 , de 2 de octubre, de Procedimiento Administrativo Común establece, en su artículo 28.2, el derecho del ciudadano a no aportar los datos y documentos que obren en poder de las Administraciones Públicas, las cuales utilizarán medios electrónicos para recabar dicha información siempre que, en el caso de datos de carácter personal, se cuente con el consentimiento de los interesados.

However, in the administrative procedures, has been customary documents attesting request as well as identity and place of residence to verify these personal data. With the Royal Decrees 522 / 2006 and " 523 / 2006 , de 28 de abril, se suprime la necesidad de aportar estos documentos en todos los procedimientos de la AGE y de sus organismos públicos vinculados o dependientes. No obstante, la verificación de estos datos, sigue siendo esencial para la tramitación de los procedimientos.

Los servicios de verificación y consulta de datos de la plataforma de Intermediación de datos permiten que cualquier organismo de la Administración, pueda consultar o verificar dichos datos, sin necesidad de solicitar la aportación de los correspondientes documentos acreditativos, permitiendo así hacer efectiva esta supresión.

Objective:

El objetivo del servicios de verificación de datos, es hacer posible la validación, por medios electrónicos.

These services are intended to:

Dar cumplimiento a los derechos reconocidos en el artículo 28.2 de la Law 39 / 2015 Common Administrative procedure administrations.
Hacer más cómodo para el ciudadano el inicio de los trámites, evitando que tenga que adjuntar a la solicitud documentos que acrediten su identidad y su empadronamiento.
Simplify the processing of administrative procedures.
Reducing the amount of paper managed in the administration.

Description:

Las consultas a los servicios de verificación de datos, se pueden realizar de forma automatizada desde una aplicación de gestión de un trámite, adaptadas para invocar los Webservice proporcionados por el servicio.

Actualmente en SVD se pueden verificar los siguientes tipos de datos:

Verification services and Consultation of identity data (SVDI):

A través de la plataforma de intermediación pone a disposición de los organismos públicos dos servicios, Verificación y Consulta de Datos de Identidad.Este servicio permite consultar o verificar los datos de identidad de un ciudadano. La validación de dichos datos se realiza contra las Bases de Datos del organismo que los custodia: Dirección General Policía (DGP).

Verification of identity data, allows you to confirm or verify that a given set of data correspond to the identification number entered by the user.
Consultation service identity data, allows to obtain data from a given identity document from the identification number of the same (DNI / NIE or number of support).

In both cases, the request that receives the system, must be signed by the agency performs the query.

Verification service residence Data (SVDR):

Estos servicios son los encargados de consultar al INE los datos de empadronamiento de un ciudadano para aquellos organismos que requieran de un certificado de empadronamiento de un ciudadano. Devuelve la dirección que consta a fecha actual.Para la verificación de los datos de residencia existen tres servicios:

Service of data verification of residence: Responds positively or negatively if a person resides within an area or Given geographical area, delimited by the province and / or the municipality to current date. Does not include time reference or historical information.
Verificación-consulta service residence data Widespread: do not include time reference, historical information, nor relationship of coexistence. That is to say, it is not possible to through this service to know the date on which the citizen carried out the last roll, nor the data from previous addresses, or persons living in the same household as him.
Servicio de Consulta de Datos de Residencia con Fecha de la última Variación: Incluye sobre el servicio de Datos de residencia Extendido, la fecha de la última variación padronal válida (Alta o modificación). No incluye información histórica, ni relación de convivencia. Es decir, no es posible a través de este servicio saber los datos de anteriores domicilios, ni las personas que conviven en el mismo domicilio que él. La referencia temporal incluida, si permite conocer la fecha en la que el ciudadano realizó el último padrón, y en la mayoría de los casos, si se cumplen los requisitos de tiempo de residencia en un domicilio o zona geográfica (Región, provincia, municipio).

It is recommended to use the services of data verification of residence and data query of residence with the date of the last Variance.

Verification service data from unemployment benefit (SVDP):

By the public employment service state, SPEE-INEM, are made available to the following services to be accessible by all public bodies:

Verification service unemployment Data (SVDSPEESITWS01) will provide information about the certificate of the latter situation of benefits.
El Servicio de Verificación de Importes Actuales (SVDSPEEIACT) proporcionará información acerca del certificado de Importes Actuales.
Verification service for periods Amounts (SVDSPEEIPER) will provide information about the certificate of Amounts in a specified period.

Verification service Official Titles data (SVDT):

The education ministry makes available to all public services:

The consultation services and verification of University Degrees
The consultation services and verification of Non-University Degrees.

These services reflected the official titles registered for a citizen. In the case of the university degrees, it is necessary to have paid the Expedition Rate for the service display information concerning the title.

Verification service TGSS data:

In this version of the platform brokerage services, have been intermediate verification certificates of data to be aware of payment obligations with Social security and verification of data to be discharged in Social security.

The service of verification of data to be aware of payment of obligations with Social security, brokerage platform is responsible to consult the TGSS service to verify whether a natural or legal person, is abreast of payment with Social security.
The service of verification of data to be discharged in Social security, the brokerage platform is responsible to consult the service of TGSS if a person is discharged in Social security in a given date.

Verification service AEAT data:

The Tax Agency offers a means of Brokerage consulting service keep abreast of payment of tax obligations. This service is in turn divided into four, depending on the
purpose which performs the query:

ECOT101I: Contracts with Public administrations.
ECOT102I: Authorizations licenses of transport.
ECOT103I: Aids and subventions.
ECOT104I: Residence and work permits for foreigners.
ECOTGENI: Other purposes

In the certificates to be aware of tax liabilities indicating the positive or negative certification. Means that a tax debtor is aware of their
tax liabilities when you check the requirements contained in article 74.1 of the General regulation of proceedings and management procedures and inspection of tax and development
common rules of procedures of implementation of taxes, adopted by the Royal Decree 1065 / 2007 of July 27 (BOE of 5 September). On the contrary, the certificate will be negative when
there are all or any of the following circumstances:

Lack of presentation of a smaller bomblets statement to which the taxpayer is obliged to present in the past twelve months preceding the two months immediately preceding the date of application;
Maintenance of debts or tax penalties in executive session with the Tax Agency without that they are postponed, split or suspended;
Outstanding have entry civil liability arising from crime against public finances declared by sentence;
Not be discharged in the census of entrepreneurs, professional or retainers, when it comes to persons or entities forced to be in the census and not be discharged into the tax on economic activities, when it comes to taxpayers does not exempt from tax.

Verification service cadastral:

Through the platform brokerage services, you can access the following certificates offered by the General direction of Land:

Cadastral data query. Through this service, information is obtained cadastral according to different search parameters: Search by DNI or NIE and surname and Name: Returns all cadastral data of the properties listed in the database of cadastre associated with this DNI or NIE. In case of include name and surnames, the search is quotes.
Certificación de titularidad. Mediante este servicio se obtiene una certificación de titularidad de un bien inmueble. Permite obtener una certificación de titularidad catastral, es decir un documento que certifica los inmuebles asociados a un titular catastral, o bien la circunstancia de no figurar como titular catastral de bienes inmuebles en la base de datos del Catastro. La consulta se realiza por DNI o NIE, pero se puede limitar el ámbito de la consulta para una comunidad autónoma, dentro de esta una provincia y dentro de esta un municipio. También se puede limitar la consulta por tipología de los bienes inmuebles (urbanos, rústicos o de características especiales).
Consultation of real property. Through this service information is obtained cadastral according to the property introduced or via the default polygon and / or plot.
Get descriptive and Chart. Get a graphical descriptive and certification of a building. This has to identify uniquely the property in the message of petition through codes (INE) of province and town, plus the first 18 digits of the property, or the polygon and the plot if a property rustic. May be accessed registered users who have consultation service and certification of properties and will only be obtained descriptive certifications and graphics of properties that are within the scope of consultation.
Certification by verification code CSV.

Consulting service level and dependence:

Brokerage Platform is responsible to consult the service of IMSERSO to obtain data relating to the level and degree of dependency.
Customers / applications requesting wishing to consult this service, they will through the intermediary Platform. This will be responsible for the identification and authentication of requesting / applications, as well as the treatment of messages exchanged with the service published by the IMSERSO.

This service provides the following information in relation to the degree and level of dependence of a citizen:

Number of the file into force
Degree and level of dependency.

Consultation service of public benefits:

The INSS, through the intermediary Platform, puts at the disposal of all public bodies consultation service benefits of registration of Social Benefits and the Public temporary incapacity and maternity. This service provides the following information regarding benefits received by a citizen to current date:

Date of process: The date on which makes the query
Name and surname: name and surname of the person for which it performs the query
Code and description of the delivery
Amount of the delivery

Consulting service M. Particulars Justice:

The justice ministry, through the intermediary Platform, puts at the disposal of all public services:

Consultation service of birth.
Consultation service of marriage.
Consultation service of death.
Consulting service Lack of criminal record
Consultation service of Lack of criminal record of a Sexual nature

Consulting service insurers and reinsurers:

The General Direction of insurance and pension funds (DGSFP), through the intermediary Platform, puts at the disposal of all public bodies:

Consultation of insurers and reinsurers
Consultation of mediators insurance and reinsurance brokers
Consultation of pension plans and funds
Consulta de datos de solvencia requeridos para participar en concursos públicos

Tax service Economic Activities (IAE) Navarrese government:

Este servicio devuelve al solicitante (organismo público) el conjunto de epígrafes del Impuesto de Actividades Económicas en los que se encuentra matriculado un contribuyente o titular en un año indicado.

Servicio de Impuesto sobre Actividades Económicas (IAE) Gobierno del País Vasco:

This service returns to the applicant (public agency) the set of headings of economic activities in which is registered a taxpayer or headline in a given year.

Consulting service Diplomatic Legalization signatures for Foreign Public documents of M. Justice:

El Ministerio de Exterioros y Cooperación, a través de la Plataforma de Intermediación, pone a disposición de todos los organismos públicos el servicio de Consulta de Firmas para Legalización Diplomática de Documentos Públicos Extranjeros. El servicio ofrece una lista de cargos donde se indica información referente al cargo así como una o varias imágenes de su firma digitalizada.

Power of attorney services of the General council of Notaries:

El Consejo General del Notariado, a través de la Plataforma de Intermediación, pone a disposición de todos los organismos públicos:

Consultation of subsistence power of attorney
Simple Copy query power of attorney
Consultation of notaries and Notaries
Consultation of subsistence of administrators of a society

MUFACE services:

La Mutualidad de Funcionarios Civiles del Estado, a través de la Plataforma de Intermediación, pone a disposición de todos los organismos públicos:

Certificate and Consultation affiliation data
Certificate and Individual data query service subscription
Certificate and consulting Benefits Single payment

S service Cervantes:

El Instituto Cervantes, a través de la Plataforma de Intermediación, pone a disposición de todos los organismos públicos el servicio de Consulta de Calificaciones para las pruebas de Conocimientos Constitucionales y Socioculturales de España (CCSE) y Diplomas de Español (DELE).

Servicio de la Conferencia de Rectores de las Universidades Españolas: (CRUE)

The CRUE, through the intermediary Platform, puts at the disposal of all public bodies the service data query University tuition

For more information, see the catalogue of services in the download area or documentation of services.

In all types of request for data validates, and in addition it checks whether the application applicant is authorized to realize this consultation. If everything is correct, SVD, proceed this consultation, guaranteeing the integrity and security of the same, and respond to the agency petitioner with the verification of the data requested.

Moreover SVD records all operations, and firmándolas sellándolas in time to ensure both the integrity of the message, as the time in which this request has been made.

Description of the process of data sharing, complete animation

Description of the process of data sharing, version citizen

Se incorporan constantemente nuevos servicios de verificacióny consulta de datos.  Consulte la lista actualizada en el Catálogo de Servicios disponible en el Área de descargas.

Requirements:

Requirements for agencies wishing to provide the service:

Access to the network SARA . In the case of Autonomous Communities or Municipalities requires the signing of an agreement framework that provides.

Request registration of the application / user through the form of ' high in the service ' .Descarga the forms in subparagraph Documents.

The forms have to refer them electronically signed to support for processing, through the Web form of opening of applications for technical support the brokerage Platform. It is recommendable electronically transferring editable or that allows to copy the information of the same, especially in case the signed document is sent on paper (unusually) or scan.

Results:

Provide a standardized service, homogeneous and sure verification of personal data for all agencies.
Reduce the different agencies connections agencies data providers
Simplification in the management of the processing allowing the automatic validation online.
Reduction in the volume of papers to manage and store, avoiding the year nearly 20 million photocopies of DNI and 10 million photocopies of the certificate the lists.
Increase cooperation with other administrations in the realization of red tape.

Advantages:

Advantages for the citizen:

Simplificación del papeleo. No necesitan adjuntar a la solicitud documentos acreditativos de su identidad o de su residencia.
Ahorro de tiempo. No se necesita obtener el certificado de empadronamiento ni fotocopiar el DNI.

Advantages for the administration

Decrease the volume of paper managed and stored.
Simplification in the realization of procedures.
Increase in the quality of data to avoid falsifications, bad readings or errors since these are verified or accessed directly by the competent body.
Disminución del número de volantes y certificados de empadronamiento suministrados por los ayuntamientos.