Brokerage Platform of data exceeds 80 million in 2018 transmissions
11 February 2019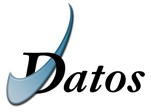 PID can verify or visit the data of a citizen who has initiated a process with the entity. In this way the citizen does not have to provide documents proving for example of identity or residence, in procedures that starts.
Brokerage Platform of data (PID), the service of the General secretariat of Digital Service that simplifies the management of the processing before public administrations through the automatic exchange of data, has stood for the first time in 2018 80 million electronic transmissions, specifically 80.959.315.
Figure 1. Data transmissions – SVD. Annual development
Also the number of services and verification data query agents agencies can use automatically has continued to grow 2018: are already 120 services offered through mediation Platform until 31 December last year.
Figure 2. intermediated Services. Evolution interannual
Since its launch has witnessed over 405 million data transmissions through the intermediary Platform which has been a major saving to citizens, business and the administration itself simplifying the processing of administrative procedures.
 
The start of the tape has become more comfortable for the citizen without having to attach to the application documents attesting to their identity, registration, employment situation, academic qualifications, cadastral situation, tax and a long etcetera, in addition to reduce the volume of paper managed in the administration. The administration without papers closer.
Figure 3. annual Evolution aggregate data transmissions
For more information on indicators of the brokerage Platform available Paragraph "data Intermediation" in DATAOBSAE

More information on the platform PID in the solution PID-SVD the CTT.
Technology transfer centre

Common infrastructure and services

Citizen