American bank development and the government of Spain exchanged open software repositories
14 December 2018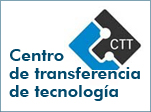 Las herramientas pueden ser adaptadas y reutilizadas gratuitamente por gobiernos e instituciones
The Inter-American Development Bank (BID) and the government of Spain, through its center of technology transfer (CTT), have established a partnership for the federation of your repositories of digital tools open so that governments and organizations latin america and Caribbean and Europa can benefit from the supply of both institutions, adapting and reusing the respective codes to solve problems of development and meet needs of people and communities.
Each year, governments around the world spend many resources in software licenses and other digital tools to promote smart cities, simplify administrative procedures, improve mechanisms for prosecution, mitigate climate change impacts, strengthening health care, among other areas of development. If these tools are open to be shared and adapted to new uses, governments and organizations could achieve huge savings and economies of scale. With the alliance, both institutions are going to enhance the scope of codes available in their platforms.
Since the BID, the platform for development Code

es parte de su estrategia de promoción de la apertura del conocimiento para mejorar vidas en la región, y actúa como un bróker, donde se pueden bajar el código fuente para su utilización, así como aportar código fuente para que otros puedan beneficiarse.
Among several tools available, are HydroBID

, un sistema para simular escenarios de recursos hídricos de distintas cuencas de la región, y Massive change detection

that through the implementation of artificial intelligence on satellite images, helps local governments to updating land registers.
"El software y las herramientas digitales son fundamentales para diseñar, implementar y evaluar proyectos y programas. Estamos ofreciendo una ventana abierta a los desarrolladores de la plataforma de España, enriqueciendo nuestra oferta con más opciones para los países de la región, y promoviendo los desarrolladores de nuestra plataforma hacia Europa", dijo Karen Mokate, Jefa de la División de Conocimiento del BID.
Collaboration between both institutions will be two-way. On the one hand, federated search engine del Centro de Transferencia de Tecnología (CTT) permitirá que los usuarios del CTT tengan conocimiento y acceso a las soluciones ofrecidas por el BID.
On the other hand, the BID shall be incorporated into its catalogue of digital solutions open the solutions developed by the Spanish public administrations that may be more useful in the context of Latin America. Among the first built-in tools are the following:
On the BID
The American Bank of development aims to improve lives. Founded in 1959, the BID is one of the main sources of long-term funding for economic development, social and institutional Latin america and Caribbean. The BID also conducts research projects edge and offers advice on policies, technical assistance and training to public and private customers throughout the region.
On the CTT
The Technology transfer centre aims to promote the reuse of solutions for all the Spanish public administrations. In the directory solutions of the CTT it is possible to find more than 300 reusable solutions advocated since the Spanish public administrations still possible to find developments open source, common services, services in cloud and assets semantic
The CTT is the answer to Article 158 of law 40 / 2015, 1 October, of Legal Regime of the public Sector, and Article 17 of the Royal Decree 4 / 2010, of January 8th, that regulates the schema national of Interoperability in the field of E-government.
Publication at the BID

.
Technology transfer centre

Administrative cooperation