European Legislation identifier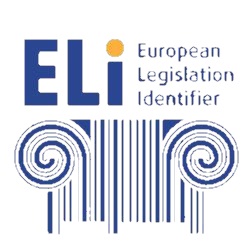 Summary:

The European Legislación-eli Identifier (European Legislation Identifier) is a European standard of identification and description of the rules published in newspapers and official databases, which aims to facilitate access, exchange and the interconnection of legal information.




Target audience:

AGE, REGIONAL GOVERNMENTS, Local Entities

Agencies Responsible:

Political ministry Territorial and Public Function
Secretariat of state of Public Function
General Secretariat of Digital Administration
Ministry of the presidency, relations with the courts and equality
Branch of the presidency, relations with the courts and equality
State Agency Official Bulletin of the state

Participating Agencies:

AUTÓNOMA COMMUNITY OF CASTILLA-LA STAIN
DE GALICIA AUTÓNOMA COMMUNITY
AUTÓNOMA COMMUNITY OF BASQUE COUNTRIES
COMMUNITY OF MADRID
'APPRENTISSAGE COMMUNITY OF NAVARRE
GENERALITAT DE CATALUNYA
VALENCIAN GENERALITAT
ARAGÓN GOVERNMENT
THE GOVERNMENT RIOJA
GOVERNMENT OF THE BALEARIC ISLANDS
ANDALUCÍA BOARD
EXTREMADURA BOARD
CRM REGIÓN
GUIDING CONFERENCE ESPAÑOLAS UNIVERSITIES
Spanish Federation of Municipalities and Provinces

Contact:

project .ELI@BOE.ES

Type of Solution:

Regulation

Status of the Solution:

Introduction

Organic Area:

State

Subtype of data model:

Information structure (semantic Standard)

Functional Area:

Government and the public Sector

License:

CC-BY-SA-4.0

Description

The system ELI is a flexible standard that each member state has to adapt to the peculiarities of its legal system. In the case of Spain, common guidelines for the implementation of the identifier have been agreed in the Sectoral Commission E-government, through the adoption of a technical specification for the application of the law identifier and autonomous state. In a second phase envisages extending the specification to implement the ELI also the rules of the autonomous cities and local entities.

On the page www.elidata.es detailed information can be found on the project as well as the latest developments.