Authenticates: the horizontal repository of users of Public administrations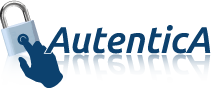 Short Name:

Authenticates

Summary:

Authenticates is a service of authentication, Single Sign On and authorization of civil servants, senior staff and related, for applications within the AA.PP. Has a horizontal repository of users from primary sources. Authenticates provides attributes of users, as the unity and post.

Target audience:

Any Public Administration

Agencies Responsible:

Political ministry Territorial and Public Function
Secretariat of state of Public Function
General Secretariat of Digital Administration

Usage:

Service in network to end user
Network service insertable in customer applications

Contact:

https :// ssweb.seap.minhap.es/help/consultation/Authenticates

Address: Ministry of Territorial Policy and Public Function

General Secretariat of Digital Administration

(C/Manuel Curtain, 2 4th Pesetas.

28010 MADRID –

Type of Solution:

Application, infrastructure or common service

Status of the Solution:

Production

Organic Area:

State

Technical Area:

Security infrastructure and management of identities, horizontal services for the AA.PP

Functional Area:

Government and the public Sector

License:

Not implemented

Interoperability level:

Technical

Programming language:

JAVA, J2EE

Operating system:

Linux

Description

AutenticA ofrece servicios de autenticación, Single Sign On y autorización, de empleados públicos de las AA.PP. y usuarios relacionados, en el acceso a aplicaciones internas de las AA.PP. Su objetivo es constituirse como el servicio común compartido de referencia dentro de las AA.PP. para aplicaciones internas.


Authenticates has a horizontal repository of users from primary sources of high quality or a structure of administrators delegates responsibility. The service provides attributes of authenticated users connected with the unit and the post stations, including email and telephone.


The functionality of authorization is optional for application and allows to manage the roles certain that can assume a user access to this application.


Admits media-based authentication digital certificates as well as user – password. It Is integrated with Cl@ve to accept also concerted keys.


Authenticates is integrated with the common Directory Functional Units and offices - DIR3.

News

El servicio AutenticA amplía su colectivo de aplicaciones sindicadas con la incorporación del Sistema Integrado de Gestión de Personal (SIGP).

El Sistema Integrador de Gestión de Personal es un sistema que da servicio a diversos procedimientos en materia de Gestión de Personal. Aporta documentos electrónicos, firma electrónica e itineración telemática del expediente entre los diferentes actores y organismos. Está dotado de un portal para comunicación usuarios – RRHH , jefes de unidad – RRHH. Desarrollado sobre un ERP, la B.D. es única, réplica a 24 horas del Registro Central de Personal, proporcionando un dato único para todos las aplicaciones integradas en él.

Con esta incorporación ya hay 35 aplicaciones sindicadas con el servicio AutenticA.

17 Jun 2018

Incorporación del Portal Funciona y de la aplicación GEISER en AutenticA Unshade accordion

The service expands its Authentic collective syndicated applications with the incorporation of the Portal operates and its Servinómina service, and also the application SONG.

The Portal works is a portal with information and services of interest to all public employees of the AGE. it works consists of a main room that provides information and services of interest to all public employees, as planks of labour mobility or search in the directory used among others, as well as access to personal information such as payroll, economic data of the pension scheme or personal file.

Also consists of minisites or small portals, called Spaces works, most of whom are specialized in human resources and managers oriented staff, containing points of access to specialized applications developed by the Office in that area

Visualization Service payroll (Servinómina) allows the consultation of the payroll through the Portal works and the elimination of the receipt of payroll on paper. This service is aimed at those agencies to undertake its payroll with Nedaes.

CONSERVATIONISTS (integrated management of registration services) is an integral solution of registration which works in cloud mode to provide the service for any public body, that covers both the management of their registration offices input/output as the reception and dispatch of rows in target tramitadoras units of documentation.

With these additions there are already 27 syndicated applications with the service Authenticates.

El servicio AutenticA dispone de nueva imagen en su portal informativo. Además, la presentación del mismo se ha hecho responsive, para que pueda ser visualizada correctamente tanto en dispositivos móviles, como en PCs de escritorio. Se recuerda que AutenticA está accesible desde Red SARA y desde Internet en la siguiente URL:

https :// autentica.redsara.es

08 January 2018

Application syndicated Gobernanza-contratación in Authenticates Unshade accordion

El servicio Autentica amplía su colectivo de aplicaciones sindicadas con la incorporación de la aplicación Gobernanza-Contratación de la D.G. del Patrimonio. Esta aplicación, que entró en servicio el pasado diciembre pasado, contiene un  un cuestionario electrónico y su correspondiente aplicación informática para recopilar la información necesaria y facilitar su posterior tratamiento, para el cumplimiento de las obligaciones de información que imponen las directivas de contratación 2014/23/UE y 2014/24/UE.

Con esta aplicación ya hay 23 aplicaciones sindicadas con Autentica. Anteriormente, se incorporaron el PAe, el Registro Central de Personal y el Portal CECIR.

Authenticates just incorporate the protocol SAML 2.0 (Security Assertion Markup Language 2.0) to your options of integration. This is a standard protocol for exchange of information of authentication and authorization, which is based in XML. The incorporation of SAML 2.0 to Authenticates, facilitate the integration of new applications and tools, complementing the option of based authentication CAS currently exists.

The service Authenticates has opened up to use from the Internet to service applications that require access from The Internet besides from the network SARA. On The Internet is only possible authentication using electronic certificate or DNI electronically.

Additionally, Authenticates continues to increase its number of users managed, having more than 388,000 users in your repository LDAP.

The service Authenticates expands its number of applications to which provides service, with the following additions made in the past two months:

Citizen folder (administration) (SGAD)
CCUID (MIR)
Eiel-gestión (SGAD)
Verifies (MIR)

Has been put into production integration of implementation PLOT with Authenticates. Will be available for the version of PLOT in the cloud along with the option of previous authentication. Soon will also be available in version of central services.

Authenticates expands your repository of users with the incorporation of users dump EE.LL. Portal This Portal acts as a primary source of Authenticates providing more than 25,000 users to your repository LDAP.

26 May 2016

Authenticates: mainstreaming XML signature response and miniapplet v1.4 Unshade accordion

Has been put into production a new version of Authenticates which incorporates a new security measure: the electronic signature of the XML response to syndicated applications.

Moreover, this new version also incorporates the miniapplet v1.4 of @firma that includes the support of Self-Signature for Google Chrome. Authenticates required for electronic signature autoregistro applications and high since administration.

Has been put into production a new version of SIM which includes integration with Authenticates for access to the web application management and consulting statistics and shipments.

The Platform of sending large files (STORRAGE) now allows the identification with Authenticates.