SARA network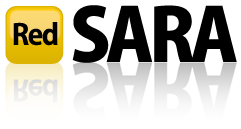 Short Name:

SARA network

Rules:

PdP

Summary:

The Network SARA (application systems and networks for administrations) is a set of communications infrastructure and basic services connecting networks of Public administrations Spanish and European Institutions to facilitate the exchange of information and access to services.

Target audience:

Any Public Administration

Agencies Responsible:

Political ministry Territorial and Public Function
Secretariat of state of Public Function
General Secretariat of Digital Administration

Usage:

Service in infrastructure network

Contact:

For more information contact:
secretaria.redsara@correo.gob.es

Type of Solution:

Infrastructure or common service

Status of the Solution:

Production

Organic Area:

State

Technical Area:

Horizontal services for the AA.PP, communications infrastructure and courier

Functional Area:

Government and the public Sector

License:

Not implemented

Interoperability level:

Technical

Description

The SARA network (Sistema de Aplicaciones y Redes para las Administraciones) es un conjunto de infraestructuras de comunicaciones y servicios básicos que conecta las Administraciones Públicas Españolas e instituciones europeas facilitando el intercambio de información y el acceso a los servicios.

Su implantación se establece como una obligación en el artículo 43 de la Law 11 / 2007 LAECSP, in Art. 13 Royal Decree 4 / 2010 which regulates the ENI and Resolution of 19 July 2011 THER approves the requirements of connection to the network of communications from the Spanish public administrations, establishing the conditions in which any organ of an administration or public law entity linked or dependent on that, agreeing to the network SARA. The agreement of Council of ministers of 29 April 2011 adopted the "Development Plan for the incorporation of the protocol IPv6 in Spain ". The Network SARA is essential for this goal and has already incorporated this protocol.

Is a tool of saving rationalisation and in communications infrastructure favouring co-services between Administrations

Features :

Reliability : Red completamente mallada, sin puntos únicos de fallo, tecnología de última generación y soporte 24x7x365.

Security : Tráfico cifrado y Sistema de Alerta Temprana ante incidentes de seguridad, en colaboración con el CCN-CERT.

Capacity : Ancho de banda de 10 Gbps en Ministerios y 100 Mbps en Comunidades Autónomas.

Quality of service (QoS) : Every piece is according to its nature.

Interoperability: Gateway IPv6 common, so that the services of E-government may be accessible to citizens using IPv6 connections.