SARA network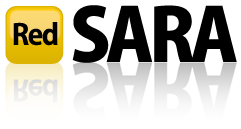 Short Name:

SARA network

Shortcuts:

PdP

Summary:

The Network SARA (application systems and networks for administrations) is a set of communications infrastructure and basic services connecting networks of Public administrations Spanish and European Institutions to facilitate the exchange of information and access to services.

Target audience:

Any Public Administration

Agencies Responsible:

Political ministry Territorial and Public Function
Secretariat of state of Public Function
General Secretariat of Digital Administration

Usage:

Service in infrastructure network

Contact:

For more information contact:
secretaria.redsara@correo.gob.es

Type of Solution:

Infrastructure or common service

Status of the Solution:

Production

Organic Area:

State

Technical Area:

Horizontal services for the AA.PP, communications infrastructure and courier

Functional Area:

Administration

License:

Not implemented

Interoperability level:

Technical

Description

The SARA network (Sistema de Aplicaciones y Redes para las Administraciones) es un conjunto de infraestructuras de comunicaciones y servicios básicos que conecta las Administraciones Públicas Españolas e instituciones europeas facilitando el intercambio de información y el acceso a los servicios.

Their implantation provides as an obligation under Article 43 Law 11 / 2007 LAECSP, in Art. 13 Royal Decree 4 / 2010 which regulates the ENI and Resolution of 19 July 2011 que aprueba la NTI de requisitos de conexión a la red de comunicaciones de las Administraciones Públicas españolas, estableciendo las condiciones en las que cualquier órgano de una administración o entidad de derecho público vinculada o dependiente de aquella, accederá a la Red SARA. El Acuerdo de Consejo de Ministros de 29 de Abril de 2011 aprobó el "Plan de fomento para la incorporación del protocolo IPv6 en España". La Red SARA es esencial para este objetivo y ya ha incorporado este protocolo.

Is a tool of saving rationalisation and en infraestructuras de comunicaciones favoreciendo la compartición de servicios entre Administraciones

Features :

Reliability : Completely mallada network, without points of single judgment, the latest technology and support 24x7x365.

Security : Tráfico cifrado y Sistema de Alerta Temprana ante incidentes de seguridad, en colaboración con el CCN-CERT.

Capacity : Ancho de banda de 10 Gbps en Ministerios y 100 Mbps en Comunidades Autónomas.

Quality of service (QoS) : Every piece is according to its nature.

Interoperability: Gateway IPv6 common, so that the services of E-government may be accessible to citizens using IPv6 connections.