INSIDE: Publicación de paquete distribuible de CSV Creator (Eutils) y CSV Storage
23 November 2018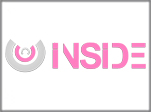 Se han publicado en el Portal de la Administración Electrónica, las primeras versiones de dos de los componentes de la Suite CSV, incluidos bajo el paraguas de INSIDE, ambos con licencia EUPL.
InSide is a system for the management of electronic documents and files that meets the requirements for that both can be stored and/or available according to the ENI, scheme that provides the basic rules for sharing and storage of documents and electronic records.
The two components of the suite CSV issued are:
Distributable package of each Eeutils modules/CSV Creator (v.4.2.0)
Distributable package of CSV Storage (v.1.2.3).
The CSV Storage es el componente de la Suite CSV que permite el almacenamiento de documentos en formato PDF con CSV o en formato ENI. Estos documentos van acompañados de la metainformación necesaria para su gestión y almacenamiento.
On the other hand, Eeutils (CSV Creator) is the component of the Suite CSV which unites several functionalities related to the CSV generation and management of signatures and reports. Eeutils is divided into five modules:
Eeutil-Util-Firma. Allows you to generate CSVs vouchers and signature, as well as validate hash.
Eeutil-Firma. This module allows signatures on server.
Eeutil-Oper-Firma. This module allows to validate signatures and certificates, obtain information of signatures and certificates, check or making signatures longevity and resealed signatures.
Eeutil-Vis-Docexp. It allows you to display any document in PDF.
Eeutil-Misc. This module allows the conversion of documents to other formats as well as validate ENI files and documents.
La liberación de este software permite homogeneizar y estandarizar el funcionamiento de aquellos repositorios de documentos que lo implementen, de forma que se garantice la interoperabilidad entre los mismos y se acerquen al cumplimiento de los requisitos para considerarse repositorios de confianza.
Moreover, it allows the compatibility with other systems offered by the SGAD without the need to use the resources in the cloud.
With this publication options are expanded reuse systems developed by the SGAD avoiding duplication of effort in other administrations, both state, as autonomous or local.
On the Portal of the E-government, may download distributable packages, as well as manuals for your installation.
You can obtain more information in the following link: https :// administracionelectronica.gob.es/ctt/inside/downloads
Common infrastructure and services