INSIDE: Publicación de paquete distribuible de CSV Creator (Eutils) y CSV Storage
23 November 2018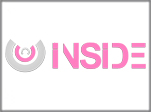 Se han publicado en el Portal de la Administración Electrónica, las primeras versiones de dos de los componentes de la Suite CSV, incluidos bajo el paraguas de INSIDE, ambos con licencia EUPL.
InSide es un sistema para la gestión de documentos y expedientes electrónicos que cumple los requisitos para que ambos puedan almacenarse y/o obtenerse según el ENI, esquema que establece las normas básicas para el intercambio y almacenamiento de documentos y expedientes electrónicos.
The two components of the suite CSV issued are:
Paquete distribuible de cada uno de módulos de Eeutils/CSV Creator (v.4.2.0)
Distributable package of CSV Storage (v.1.2.3).
The CSV Storage es el componente de la Suite CSV que permite el almacenamiento de documentos en formato PDF con CSV o en formato ENI. Estos documentos van acompañados de la metainformación necesaria para su gestión y almacenamiento.
On the other hand, Eeutils (CSV Creator) es el componente de la Suite CSV que agrupa diversas funcionalidades relacionadas con la generación de CSV y gestión de firmas e informes. Eeutils se divide en cinco módulos:
Eeutil-Util-Firma. Permite generar CSVs y justificantes de firma, así como validar hash.
Eeutil-Firma. This module allows signatures on server.
Eeutil-Oper-Firma. Este módulo permite validar firmas y certificados, obtener información de las firmas y certificados, comprobar o convertir a firmas longevas y resellado de firmas.
Eeutil-Vis-Docexp. It allows you to display any document in PDF.
Eeutil-Misc. Este módulo permite la conversión de documentos a otros formatos así como validar expedientes y documentos ENI.
La liberación de este software permite homogeneizar y estandarizar el funcionamiento de aquellos repositorios de documentos que lo implementen, de forma que se garantice la interoperabilidad entre los mismos y se acerquen al cumplimiento de los requisitos para considerarse repositorios de confianza.
Además, permite la compatibilidad con otros sistemas ofrecidos por la SGAD sin la necesidad de utilizar los recursos en la nube.
Con esta publicación se amplían las opciones de reutilización de sistemas desarrollados por la SGAD evitando la duplicidad de esfuerzo en otras administraciones, tanto estatal, como autonómica o local.
En el Portal de la Administración Electrónica, podrán descargar los paquetes distribuibles, así como los manuales para su instalación.
You can obtain more information in the following link: https: / / administracionelectronica.gob.es / ctt / inside / downloads
Common infrastructure and services