Identification of users through Authenticates
12 July 2018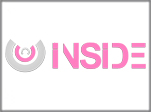 It has deployed the new version of InSide (2.0.25.3 version) which includes a number of new features and fixes
InSide is a system for the management of electronic documents and files that meets the requirements for that both can be stored and / or available according to the ENI, scheme that provides the basic rules for sharing and storage of documents and electronic records. Implies Fully electronic document management of documents of management alive in the file as a prelude to the final archiving of the documentation in an interoperable format and lasting.
The most significant changes that have been deployed in the new version are as follows:
Identification by Authenticates. In this first phase, it has enabled the identification of users with Authenticates. The high of new users as well as the management of the roles will continue in Inside. If a user wants to enter through Authenticates, you must select the button "Authenticates". At this point may be the following scenarios:
Users discharged Authenticates

.

User registered at Inside

. If the user is already registered at Inside, you will see the login screen Inside with its organic unity associated.

User does not discharged in Inside

. If the user is not registered at Inside, you will see the login screen GInside (guest mode).

User does not discharged into Authenticates.

A screen will be displayed, with a link to the form of high in Authenticates. Once the user requests the high and receive the confirmation of Authentic, as will be accessible through this new button can reproduce the scenarios 1.1 and 1.2 of the previous paragraph.
Display can be solved large documents. Shows a download link if exceeding 2MB.
It solves a problem in the web service convertirDocumentoAEni. if you sign with CSV is mandatory field regulation, avoiding the generation of invalid ENI documents.
Update of bookshops in Spring.
Includes possibility to send the shipper with parameters pieces.
Includes paging files stored.
Other improvements and fixes minors.
More information in the InSiDe solution the CTT