The Platform of data Intermediation Awards winner of the ONU (UNPSA 2014)
28 May 2014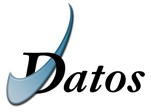 The ONU has established the annual awards program " to public service United Nations (UNPSA) " in which the brokerage Platform winner in the category: " improving the provision of public services ".
The Prize to public service of nations United

es el reconocimiento internacional más prestigioso a la excelencia en el sector público.
El objetivo general del Premio es recompensar las contribuciones creativas de las instituciones del servicio público a mejorar la eficiencia y sensibilidad de la administración pública de los países de todo el mundo. A través de un concurso anual, el Premio de las Naciones Unidas intenta promover el rol, profesionalismo y visibilidad del servicio público, el programa tiene como objetivo descubrir nuevas innovaciones en la gobernanza, motivar a los funcionarios públicos para promover la innovación, elevar la imagen del servicio público, mejorar la confianza en el gobierno y recopilar y compartir prácticas exitosas para su posible réplica dentro entre los países.
The brokerage platform data   was presented to the category, " improving the provision of public services ", which has proven successful. The platform of brokering enabled data during the past 2013 which were not submitted 30 million documents by citizens, with an estimated saving of 152 billion Euros, through its more than 34 verification services and consulting data.
Interoperability

Administrative cooperation

Technology transfer centre