Available a new version of InSiDe
26 November 2019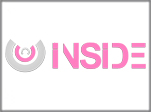 La nueva versión, InSiDe  (v 3.2), presenta un diseño totalmente renovado de la interfaz del usuario, proporcionando a la aplicación un diseño más atractivo y usable.
InSiDe is a system for the management of electronic documents and files that meets the requirements for that both can be stored and/or accessed according to the ENI schema, which provides the basic rules for sharing and storage of documents and electronic records.
The new version, Inside (v 3.2), presents a totally renewed design of the user interface, providing the application a more attractive design and usable. In addition to the new design, the new version of Inside also includes the following changes:
Validation of the field NIG: can only be formed by a sequence of digits.
Shows a field comment with the details of the state of the transmission of the file to Justice.
Updating the authenticates library version 2.0.2.
It allows viewing all the signatures of a document ENI with several signatures.
Se permite importar documentos cuya firma sea de tipo XAdES Manifest.
Se muestra el metadato adicional nombre natural en las secciones de expedientes y documentos almacenados.
Improvement in autocompletion searches on documents and Files.
Added validation of natural name when generating credentials for tried.
Corrected the problem when saving files with several documents partners and subexpedientes.
Se modifica el formulario de envío a Justicia de procedimientos con piezas, con un diseño más intuitivo para el usuario.
In the form submission to justice, adds scroll in the combo of the field "procedural Class" and in the case of piece in the countryside "Procedure Class Origin".
Other improvements and fixes minors.

More information in the InSiDe solution the CTT.
Technology transfer centre