Published a new version of installable Portafirmas
30 May 2019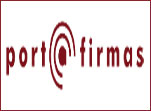 Portafirmas es la aplicación que permite incorporar la firma electrónica en los flujos de trabajo de una organización, así como descargar firmas y generar informes de las mismas.
Portafirmas is offered in two models of use:
As distributable or source code for that user administration make your installation itself.
As a service in the cloud through SARA Network.
As the main news of the new version of distributable, notably, the possibility to define users validators for signing petitions, sent by the applications that integrate with the Portafirmas. Also, has been extended functionality of generation of templates, so that it allows you to create templates incorporating users in different locations.
On the other hand, it has improved the generation of codes BS of reports of signature that can be downloaded from Portafirmas. with this new version of BS, it allows users to collate reports of signature with a reader of code BS automatically from the access point General, no need to enter the Verification Code sure (CSV).
To get a more detailed information on developments that are provided, please consult the Portafirmas solution the CTT.
Identity and electronic signature

Technology transfer centre