Possibility to define validators by application
25 March 2019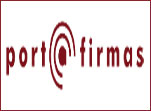 Available a new version of the General Portafirmas rule, the solution provided by the secretariat of the Digital Administration (SGAD) to generate flows of signature and electronically sign documents, using the digital certificate of the signatory.
Among its novelties, is the possibility to define users validators for signing petitions, sent by the applications that integrate with the Portafirmas through the Generic Interface. In this way, a user can configure to another user of Portafirmas to validate requests coming from other applications of portafirmas, e.g. DocelWeb, the Portafirmas General intervention of the state administration (IGAE). Setting this configuration, the user addressee of the request for signing, by default, you will only see in your inbox folder signing petitions, those who have previously been validated by its validator.
On the other hand, it has improved the generation of codes BS of reports of signature that can be downloaded from Portafirmas. with this new version of BS, it allows users to collate reports of signature with a reader of code BS automatically from the access point General, no need to enter the Verification Code sure (CSV).
You can find more information in the section of the application in the CTT.
Common infrastructure and services

Technology transfer centre