New operations in web services of Reference in the cloud
25 March 2019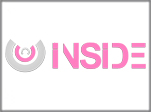 Disponible una nueva versión de Inside, el sistema para la gestión e intercambio de documentos y expedientes en formato ENI, proporcionado por la Secretaría General de Administración Digital
La principal novedad de la nueva versión, es la mejora en la definición de los servicios web de Remisión en la Nube. Se ha añadido la posibilidad de enviar, en la cabecera, nu parámetro opcional, que indique el código DIR3 de la aplicación remitente. De esta manera, varias aplicaciones remitentes pueden compartir el mismo certificado de cliente, utilizado en la securización de lo servicios web de Remisión en la nube.
It also offers the possibility of downloading access vouchers by reference files in the cloud. This has included a new operation obtenerResguardoAuditoriaAcceso. This operation is a parameter that is the identifier of the file. The result is obtained, is the proof with Base64 .pdf extension.
You can find more information in the section of the application in the CTT .
Technology transfer centre

Common infrastructure and services