Adoption of Common Metadata schema (eEMC) as a recommendation of use for all the AAPP
22 April 2019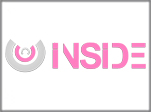 As a result of the work of the group of document, file and electronic file of both Sectoral Committee as the CDTIC, it has adopted the outline of metadata common as recommendation to use by all public administrations.
InSide es un sistema para la gestión de documentos y expedientes electrónicos que cumple los requisitos para que ambos puedan almacenarse y/o obtenerse según el ENI, esquema que establece las normas básicas para el intercambio y almacenamiento de documentos y expedientes electrónicos.
El Esquema de Metadatos Comunes (eEMC) modela algunas entidades comunes a todos los procedimientos de tramitación como son el Interesado, tanto persona física como jurídica, Representante, Trámite, Procedimiento, Información Documental de contexto y Organismo público:
Interested:

information related to the interested as your contact details, identification, consent or paths of notification.

Processing

: information describing a procedure as sector, data from the unit tramitadora, data of the official resolutor, etc.

Procedure:

información descriptiva de un procedimiento administrativo como destinatarios, efectos del silencio administrativo, normativa que lo respalda, etc.

Documentary information:

información contextual de un documento que describe la aplicación tramitadora de referencia, datos del expediente al que pertenece, etc.

Public body:

descriptive information of an organic unity.
For more information about the schema, access Download Area the InSide of CTT solution , en el apartado de Grupo de Trabajo de documento, expediente y archivo electrónico.
Common infrastructure and services