Adoption of Common Metadata schema (eEMC) as a recommendation of use for all the AAPP
22 April 2019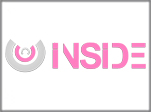 As a result of the work of the group of document, file and electronic file of both Sectoral Committee as the CDTIC, it has adopted the outline of metadata common as recommendation to use by all public administrations.
InSide es un sistema para la gestión de documentos y expedientes electrónicos que cumple los requisitos para que ambos puedan almacenarse y/o obtenerse según el ENI, esquema que establece las normas básicas para el intercambio y almacenamiento de documentos y expedientes electrónicos.
The Common metadata Schema (eEMC) modeled some entities common to all processing procedures such as the Interested, both physical person or legal representative, process, procedure, Documentary Information of context and public body:
Interested:

information related to the interested as your contact details, identification, consent or paths of notification.

Processing

: information describing a procedure as sector, data from the unit tramitadora, data of the official resolutor, etc.

Procedure:

descriptive information of an administrative procedure as recipients, effects of administrative silence, policy which supports, etc.

Documentary information:

contextual information of a document that describes the application tramitadora of reference, data in the file to which it belongs, etc.

Public body:

descriptive information of an organic unity.
For more information about the schema, access Download Area the InSide of CTT solution , en el apartado de Grupo de Trabajo de documento, expediente y archivo electrónico.
Common infrastructure and services