Published a new version of installable Portafirmas
30 May 2019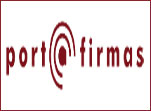 Portafirmas is the application that allows you to incorporate the electronic signature in workflows of an organization, as well as download signatures and generate reports.
Portafirmas is offered in two models of use:
As distributable or source code for that user administration make your installation itself.
As a service in the cloud through SARA Network.
As the main news of the new version of distributable, notably, the possibility to define users validators for signing petitions, sent by the applications that integrate with the Portafirmas. Also, has been extended functionality of generation of templates, so that it allows you to create templates incorporating users in different locations.
Por otro lado, se ha mejorado la generación de los códigos QR de los informes de firma que se pueden descargar del Portafirmas. Con esta nueva versión del QR, se permite a los usuarios cotejar los informes de firma con un lector de código QR, de manera automática desde el Punto de Acceso General, sin necesidad de introducir el Código Seguro de Verificación (CSV).
Para obtener una información más detallada sobre las novedades que se proporcionan, pueden consultar la Portafirmas solution the CTT.
Identity and electronic signature

Technology transfer centre