Possibility to define validators by application
25 March 2019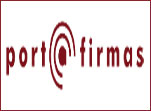 Disponible una nueva versión del Portafirmas General del Estado, la solución proporcionada por la Secretaría de la Administración Digital (SGAD) para generar flujos de firma y firmar electrónicamente documentos, utilizando el certificado digital del firmante.
Entre sus novedades, se encuentra la posibilidad de definir usuarios validadores para peticiones de firma, enviadas por las aplicaciones que se integran con el Portafirmas mediante la Interfaz Genérica. De esta manera, un usuario puede configurar a otro usuario de Portafirmas para que valide las peticiones que vienen de otras aplicaciones de portafirmas, como por ejemplo, DocelWeb, el Portafirmas de la Intervención General de la Administración del Estado (IGAE). Estableciendo esta configuración, el usuario destinatario de la petición de firma, por defecto, solo verá en su bandeja de peticiones de firma, las que hayan sido previamente validadas por su validador.
On the other hand, it has improved the generation of codes BS of reports of signature that can be downloaded from Portafirmas. with this new version of BS, it allows users to collate reports of signature with a reader of code BS automatically from the access point General, no need to enter the Verification Code sure (CSV).
You can find more information in the section of the application in the CTT.
Common infrastructure and services

Technology transfer centre