New operations in web services of Reference in the cloud
25 March 2019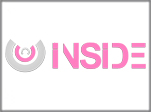 Available a new version of Inside, the system for the management and exchange of documents and files ENI format, provided by the General Secretariat of Digital Administration
The main feature of the new version, is the improvement in the definition of web services of Reference in the cloud. It has added the ability to send, in the header, nu optional parameter, indicating the code DIR3 implementation sender. In this way, several applications senders can share the same client certificate, used in it as web services of Reference in the cloud.
It also offers the possibility of downloading access vouchers by reference files in the cloud. This has included a new operation obtenerResguardoAuditoriaAcceso. This operation is a parameter that is the identifier of the file. The result is obtained, is the proof with Base64 .pdf extension.
You can find more information in the section of the application in the CTT .
Technology transfer centre

Common infrastructure and services