Two quarters of record in brokering Platform
18 July 2019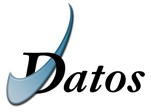 In the first six months 2019 that are fighting rows of the platform transmissions brokerage
Son seis meses de records en la Plataforma de Intermediación de Datos, en línea con la tendencia marcada desde el inicio de 2019, que ya en el primer trimestre batió todos los registros en el número de transmisiones de datos. La PID encadena así dos trimestres consecutivos con record de transmisiones.
A comienzos de año se produjo un aumento muy significativo en el número de transmisiones casi se doblan mes a mes los datos mensuales acumulados sobre el año anterior.
Esto hizo que en el primer trimestre prácticamente se doblara el número de transmisiones sobre el mismo trimestre del año anterior pasando de 16,8 a 30,1 millones de transmisiones sólo en el primer trimestre.
This first quarter meant not only the best year's boot on the number of transmissions Platform global since its launch in 2007, but also the best quarter of its history: never be exceeded the 30 million transmissions in a calendar quarter.
Now the month of June has also become the month with the highest number of data transmissions of the history of the brokerage Platform. A month traditionally " transition ", as can be seen in the series of recent years, has experienced in June 2019 a significant rebound to more than 12 million transmissions, more than double the processed in the same month in previous years.
Los trabajos realizados de mejora constante en la plataforma han permitido no sólo tramitar un mayor número de transmisiones sino mejorar los tiempos de respuesta de la plataforma de manera que la capacidad de crecimiento y gestión de la demanda cambiante esté garantizada. Prueba de ello es que en el primer semestre se han vuelto a superar ampliamente los diez millones de media mensual, muy por encima de los más de seis millones de media del año anterior, de por sí ya el mejor año de la plataforma hasta la fecha, con más de 80 millones de transmisiones. El dato acumulado en este momento, con poco más de medio año, está cerca de batir el total del 2018.
As already mentioned in the first half almost bend month to month monthly data accumulated over the previous year. It is estimated that the trend will continue for the whole year therefore the forecast at the end of 2019 is easily surpass 120 million data reported through the intermediary Platform of data, which will include an increase in nothing less than 50% on the 2018.
Finally, in a detailed analysis of the data also shows a steady increase in all dimensions and indicators of the system — user agencies, services, procedures and authorizations, etc. — which guarantees a future use increasingly broad and deep of all the capacity that offers the brokerage Platform.
More information in the PID-SVD solution the CTT
More indicators on the platform of intermediation in DATAOBSAE
Common infrastructure and services

Technology transfer centre