Adoption of Common Metadata schema (eEMC) as a recommendation of use for all the AAPP
22 April 2019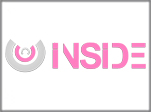 As a result of the work of the group of document, file and electronic file of both Sectoral Committee as the CDTIC, it has adopted the outline of metadata common as recommendation to use by all public administrations.
InSide is a system for the management of electronic documents and files that meets the requirements for that both can be stored and / or available according to the ENI, scheme that provides the basic rules for sharing and storage of documents and electronic records.
The Common metadata Schema (eEMC) modeled some entities common to all processing procedures such as the Interested, both physical person or legal representative, process, procedure, Documentary Information of context and public body:
Interested:

información relacionada con el interesado como sus datos de contacto, identificación, consentimiento o vías de notificación.

Processing

: información descriptiva de un trámite como sector, datos de la unidad tramitadora, datos del funcionario resolutor, etc.

Procedure:

información descriptiva de un procedimiento administrativo como destinatarios, efectos del silencio administrativo, normativa que lo respalda, etc.

Documentary information:

información contextual de un documento que describe la aplicación tramitadora de referencia, datos del expediente al que pertenece, etc.

Public body:

descriptive information of an organic unity.
For more information about the schema, access Download Area the InSide of CTT solution , en el apartado de Grupo de Trabajo de documento, expediente y archivo electrónico.
Common infrastructure and services