Spanish Universities CRUE implements the thin client SCSPv3 in cloud for the whole of its universities
09 February 2018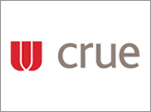 CRUE Spanish Universities, with the collaboration of RedIRIS and MINHAFP, implements the thin client SCSPv3 in cloud as shared service for the whole of its universities, giving a new step in the momentum of interoperability college.
CRUE Universities initiates a new line of action in the field of interoperability university, with the aim of facilitating their public universities can access data from other government agencies available through Brokerage platform of data from the finance ministry and Public Function and thus reduce the burden documentary university procedures, in keeping with Law 39 / 2015, Administrative Procedure Common.
This has deployed an instance of the thin client SCSPv3 in cloud, as a new university shared service, thanks to the collaboration with the Academic network and Spanish investigation (RedIRIS) , funded by the ministry of economy, industry and competitiveness and managed by the public company Specifically, and with the General Secretariat of Digital Administration (SGAD). The service is available from this month of February and have already been integrated into the Complutense university of Madrid and Zaragoza university . It is hoped that in the coming weeks incorporates new universities.
Between data sets in highest demand by universities are the large family, and disabilities embodied during 2017 to the platform.
| Services Consumed by universities | Consultations |
| --- | --- |
| Consultation large-family | 64.732 |
| Request for data of disability | 53.409 |
| Data query SCSPv3 identity | 50.069 |
| Verification of identity data SCSPv3 | 14.589 |
| Consultation of lack of sexual offences by data | 9.563 |
| Consultation of lack of sexual crimes by documentation | 7,207 |
| Degrees by Documentation | 4,208 |
| Degrees by data | 4.101 |
| Query SCSPv3 cadastral | 807 |
| Non-University degrees by documentation | 123 |
| Keep abreast of payment with Social security | 112 |
| Recruitment ECOT with the public sector | 71 |
| Birth certificate | 9 |
| Employment situation in Specific Date | 4 |
| Query Fellow status | 1 |
| Overall | 209.005 |
This course of action, in which universities acted as assigns, is part of the initiatives of the Node of interoperability of the Spanish University System (NISUE) launched in 2017, and also facilitates compliance with the role of assignors, starting from the provision of other public sector bodies of data academics, initially college tuition , which will be complemented during 2018 with those of academic record. There are currently 7 universities that give tuition data via NISUE and other 8 finalizing its tasks of integration.
This new service shared, led by the working group of Electronic Administration, security and auditing Sectoral commission of information technology and communications CRUE (CRUE-TIC), falls within the collaboration agreement between MINHAFP CRUE Spanish Universities and for the provision of mutual basic solutions of electronic administration, and continuing a line of momentum in servicing the citizen launched in 2010, which is considered essential for suitability for the existing regulatory framework.
Administrative cooperation

Technology transfer centre

Interoperability