THE SIGM - integrated management system of electronic Files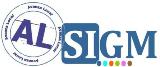 Short Name:

THE SIGM (SIGEM community)

Summary:

Administración SIGM community realiza la gestión del procedimiento administrativo de un expediente. Esta aplicación dota a las Administraciones de un sistema que puede reunir en formato electrónico toda la documentación de un expediente, integrando los subsistemas de Registro, Expedientes y Archivo, así como un módulo de aplicaciones para ciudadano listo para su integración con sede electrónica.

Target audience:

AGE, REGIONAL GOVERNMENTS, any public administration, Local Entities

Agencies Responsible:

Real city
Junior Branch of Royal City
Se Da Coruña

Usage:

Installable product

Contact:

  A Coruña university

 

Development of Royal City.

Type of Solution:

Application

Status of the Solution:

Production

Organic Area:

Universities, Local

Technical Area:

Gestión de servicios y sistemas , Tramitación electrónica , Sitios web, sedes electrónicas y atención al ciudadano

Functional Area:

Government and the public Sector

License:

EUPL (European Public License)

Interoperability level:

Technical

Programming language:

JAVA

Operating system:

Any

Description

You can consult a description of the application in the following website:

https :// github.com/ctt-gob-es/SIGM

Social Network

https :// social.inap.es/community/TTS% C3% B3n-electr% C3% B3nica/subcomunidad/al-sigm-coloquialmente-sigem

 

 

 

News

Since the end of the year 2016, you have already available version 4.0 of tramitador.

It is available for download the new version 3.0.1 at SIGM, which incorporates the correction of errors in version 3.0 along with some new features. The complete list of improvements can be found in the documentation of the new version, which may be downloaded together with the application in the following link.

This will be the last evolution on version 3.0 at SIGM to publish directly to the ministry of industry, energy and tourism. From now on, maintenance and evolution of this application will be carried out by the community of developers. In his case, the new errors detected, will be fixed in version 3.1, which will be managed directly by the community of developers and that differs in code of version 3.0. The detail developer community issues required to migrate version 3.0.1 to 3.1, following the process of contribution and the governance model launched by CENATIC.

Changes in this version 3.0.1 has already been contributed to the community by MINETUR and will be integrated in version 3.1 of the community.

We remind you that may obtain information about the project of AL-SIGM on his blog, and participate in it through its forge .