Quick and automated generator for the development of applications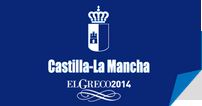 Short Name:

gallery

Summary:

The solution GRANDSTAND is a development for quick way to web applications small and medium on a standard functionality befitting the pattern CRUD (maintenance of basic data, management of permits, conservation of historical data, usual searches, etc.). From a data model that meets predefined criteria, the application is able to generate the underlying logic needed for a typical functionality in environments of management. The application is customizable to expand this basic functionality with filter criteria of information by roles, behavior associated with fields, etc.

Target audience:

Any Public Administration

Agencies Responsible:

Contact:

Type of Solution:

Good Practice

Status of the Solution:

Production

Organic Area:

Autonomic

Technical Area:

Management systems and services

Functional Area:

Government and the public Sector

License:

EUPL (European Public License)

Interoperability level:

Semantic

Programming language:

JAVA, JSP

Operating system:

Any

Description

GRANDSTAND is designed to allow quick way to a web development befitting the stencil reusable CRUD so that from the data model in response to physical rules (tables must have defined the keys outside in the data model, certain fields must be called a certain way (code, active, etc), tables and columns must have comments, etc) the solution is capable of generating metadata necessary to have some basic menus (main menu, choose tables assistants, menu of tables of metadata, menu of administration and view menu), generate some basic roles (administrator, user and consultation), associate screens to the menus and permissions, have a logic of navigation between tables teachers, tables detail, etc, and logic of updating data. Once generated, the application is customizable with regard to add new roles, menu options, triggers on fields, etc. In Addition to a change in the data model is immediately included in the application through the regeneration of the model.

The advantages are savings in programming, homogenization of environments (database, application server, etc) and speed on the implementation of solutions type CRUD via web.